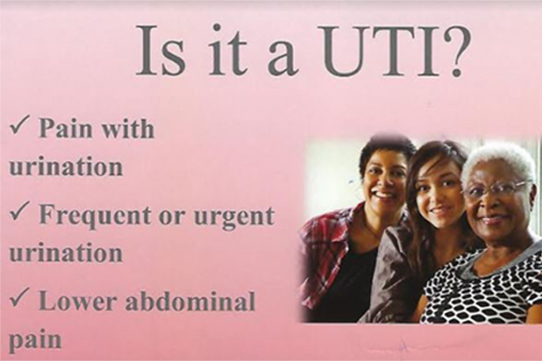 A clinical research study is being conducted for volunteers with a UTI infection..
 Are you or a loved one aged 12 and above experiencing the following symptoms for the past 72 hours?
Pain with urination 

Frequent or urgent urination 

Lower abdominal pain
 All study-related care is provided at no cost. No insurance required.
About the Clinical Research Study
 Qualified participants may receive:
Study medications & examinations at no cost

Compensation up to $340 
PARTICIPATION REQUIREMENTS*
 Qualified participants must:
Be 12 years or older

Have had UTI symptoms for at least the past 72 hours

Health insurance and doctor referrals are not required to participate

Interested in participating in a study? Fill out the form below or call 208-984-2273 to get started.