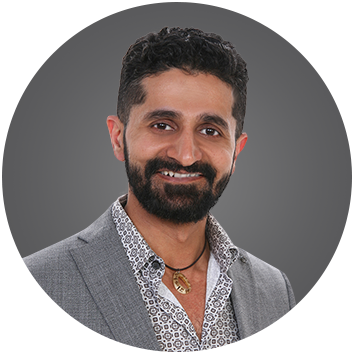 Dr. Fahim Rahim, MD
Dr. Fahim Rahim is a healthcare and technology private equity specialist with over 20 years of experience in the field. He is the co-founder and owner of Idaho Kidney Institute, the largest provider of kidney disease care in Idaho. He is also the founder and managing partner of Nephro-Consultants, a healthcare consulting firm, and business development executive at US Renal Care, where he is expanding care for patients with chronic kidney disease and dialysis. Dr. Rahim is a co-founder of several companies, including JRM Foundation, a non-profit investing in women and children health and education, Medical Investment Properties, a commercial medical real estate development company, and Beyer's Construction Company, a real estate construction company. He is also an affiliate faculty at Idaho State University, involved in developing curriculum and delivering clinical lectures. Fahim is also founder and first medical director of Eagle Rock Surgery Center, a first of its kind hybrid ASC-OBL facility in Idaho. Dr. Fahim has a medical degree from AGA Khan University and completed his residency at New York Medical College and currently pursuing his two years Executive MBA at Wharton Business School, University of Pennsylvania.
He has received numerous awards and honors for his contributions and achievements, including:
• US SENATE CONGRESSIONAL RECORD Boise, Idaho recipient, by Senator Mike Crapo 2007.
• ELLIS ISLAND MEDALS OF HONOR Ellis Island, NYC first Idahoans to receive medal in the last 25 years 2011.
• US HOUSE OF REPRESENTATIVES CONGRESSIONAL RECORD Washington DC, recipient, by Hon. Dan Burton of Indiana, Co-Chair Congressional Pakistan Caucus) 2011
• CONGRESSIONAL RECORD Boise, Idaho recipient, by US House 112th Congress 2011.
•
In addition, he is also an avid cyclist. He is the sponsor of the Idaho Cycling Enthusiast (ICE) and an annual participant in LotoJA, the longest single day bike race in the USA (206 miles with over 10,000 feet of climbing in Idaho, Utah, and Wyoming). He now rides mostly gravel and mountain bikes and participates in Rebecca's private Idaho annually, a 102-mile gravel race across the state. He has also participated twice in LeadVille 100, considered the toughest mountain bike race in Northern America, starting at an elevation of 10,200ft and reaching a maximum of 12,500 ft.
John is also a mountaineer, having climbed several 6000 m and 7000 m mountains in Nepal, Pakistan, South America, USA, Mexico, and the Alps. He is the founder and annual participant of the initiative #Climb4Humanity, a fundraising climbing expedition held across several mountain ranges to help raise funds for JRM Foundation partnered organizations and projects. Fahim also enjoys being a trail runner and backcountry ski junkie.